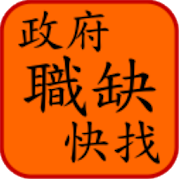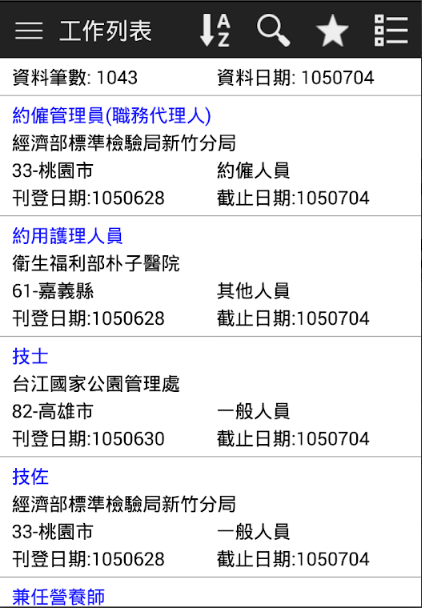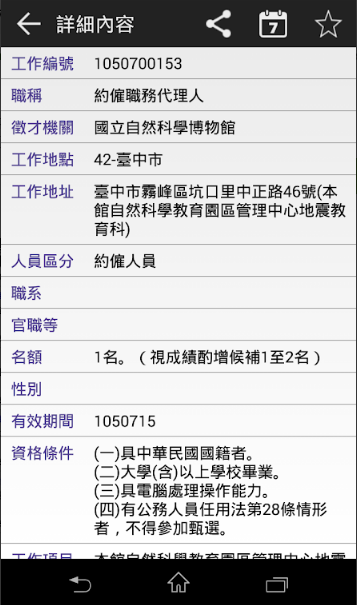 content:
Government Jobs Finder provide:
1. A page showing all job vacancies, listing all government's job vacancies.
2. A favorite-jobs page, listing the government's job vacancies.
3. A conditional search results page, listing government's job vacancies with custom condition.
4. A setting page with three adjustable condition: personnel type, work place and keyword.
5. A sorting option page, which can set six sorting mode: publication date, deadline, personnel type, work location, recruitment agency, and job number.
6. A job details page, select job vacancies to enter the detailed content page.
7. A feature to input government's job vacancies into Google Calendar.
8. A feature to share government's job opportunities to friends.
Note: This app is not provided by the government. The data used by this app originates from government's open data.