Open Data Startup Contest Leads Taiwan's Data Economy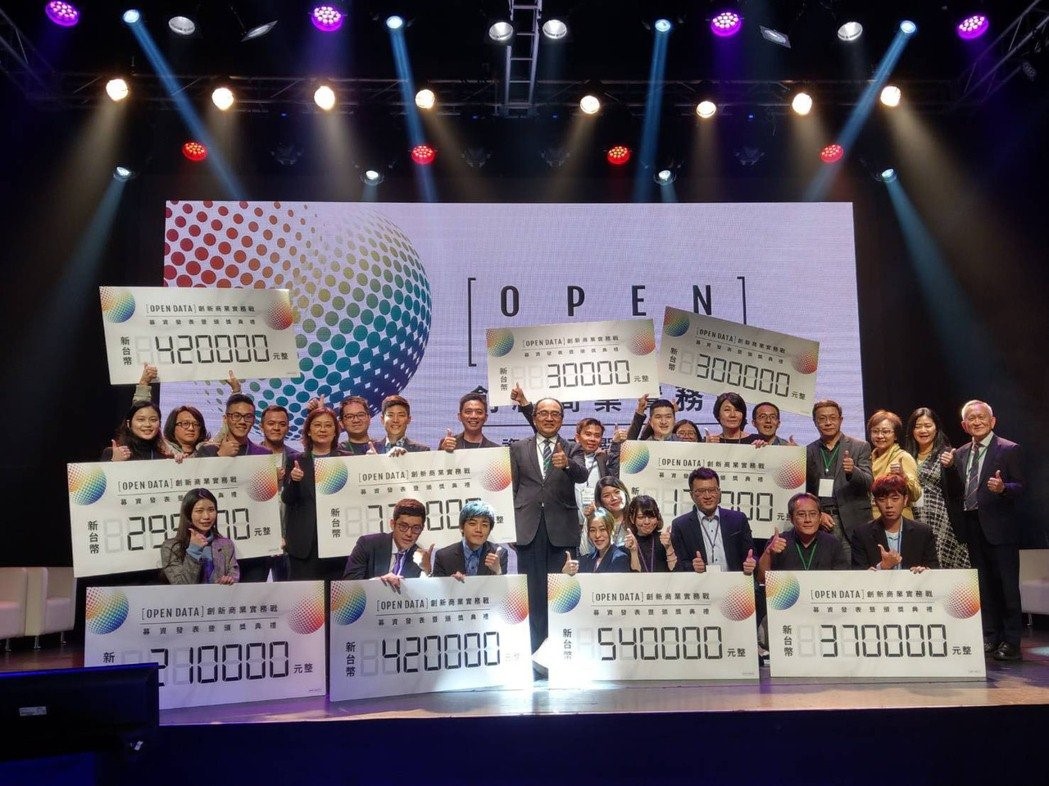 (Source: Economy Daily News)
Hosted by the Industrial Development Bureau (IDB) of the Ministry of Economic Affairs and the Taipei Computer Association (TCA), the "Open Data Startup Contest" recruited 61 potential startups and microenterprises in various fields, including mental health, tourism and legal insurance, showing the latest application of artificial intelligence and Internet technology. The contest is very fierce, and after going through various levels, 10 data startups were finally selected. On December 6, the award ceremony was held with NT$ 3.5 million prizes.
In his speech, Lu Cheng Hua, the director-general of IDB stated that IDB assisted startups and microenterprises with market potential to develop data services and provided market verification and fund-raising training through "Open Data Startup Contest". The event inviteed well-known companies to discuss how to promote data circulation, create data service models and business opportunities. The host of the forum, Peng Chi Ming, the chairperson of the Organization for Data-driven Application, said that Taiwan has developed from a diverse application of data to an economic ecosystem. The circulation of multinational data, combined with the resources of large domestic manufacturers and the innovative technological energy, creates more service business opportunities. Taiwan is expected to continue to play the role of data economy leader in Asia.
In the end, the event was an award ceremony for 10 startups participating in the fund-raising announcement, which was accompanied by an exchange media conference to promote many business opportunities for new ventures and won praise from all parties. For example, "earthbook" aerial photography data service assists the government or agencies in mapping and surveying data with drone aerial photography, which improves the data. With its technical advantages, it has further strengthened the diversity of service applications through practical guidance. It successfully won the favor of the judges, holding a fundraising bonus of NT $ 775,000.
Source:
Open Data Startup Contest Website