Don't Miss Them Anymore! Open Data will Connect Drivers with Passengers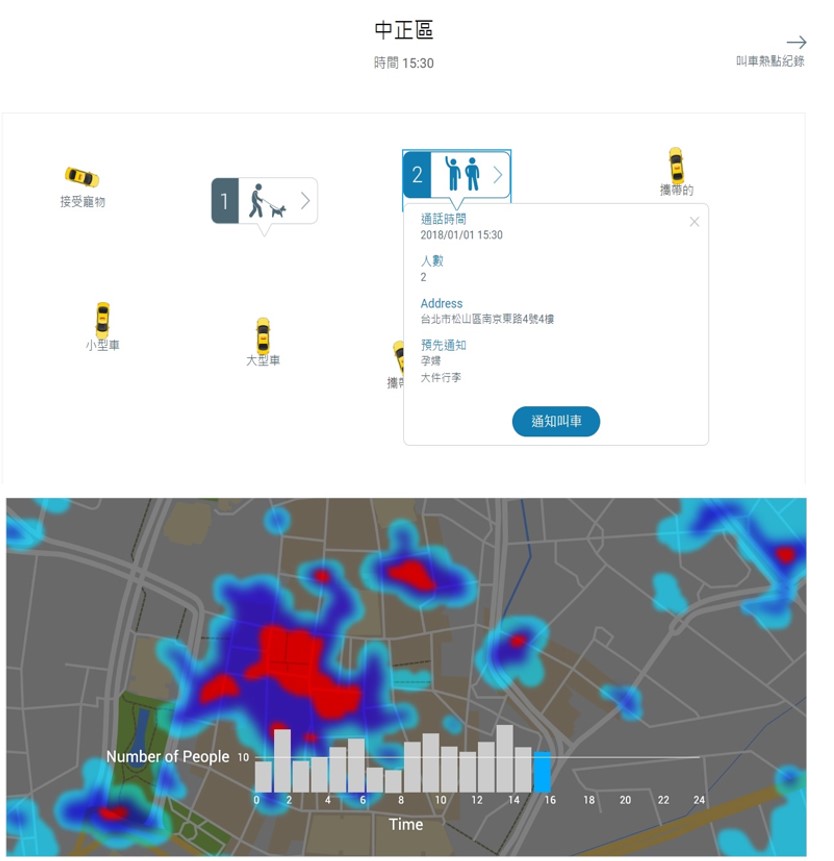 To make the operation environment of taxis more friendly and to provide more instant services to passengers, the Kaohsiung City Government is collaborating with private businesses to integrate 5 local taxi enterprises. With open data from the public and private sectors, a taxi data management platform was made that effectively increased the passenger rate of local Kaohsiung taxi enterprises by 22.6%, becoming a great example on the urban application of open data.
"Open Data Applicative Service on Taxi Outsourcing" uses the open transportation database provided by Kaohsiung City Government (such as the 5-minute dynamic data of Vehicle Detector 1.1, the static data of Vehicle Detector 1.1 and others) in coordination with the historical data of vehicle records provided by 5 local taxi enterprises including Zhonghua Satellite Squad, Rueilong Hawaii Joint Satellite Taxi Squad and others, to create versatile services like "analysis on passenger boarding and alighting hot points", "analysis on journey time duration", "historical distribution on passenger boarding hot areas", and "operation & passenger visualization".
"Open Data Applicative Service on Taxi Outsourcing" not only effectively decreases the passenger-searching behavior of the drivers, it also decreases energy consumption. A total of 821 taxis benefitted from this service, which increased passenger rate by 22.6% and daily oil consumption decreased 1,463 liters. Open data application has brought about more economic efficiency. In the future, the possibility of integrating weather related open data is taken into consideration. We expect that by providing taxi enterprises with more information, we can allow consumers obtain service faster and more convenient.