The New Version DTM Shows the Landscape of Offshore Islands with Topographic Open Data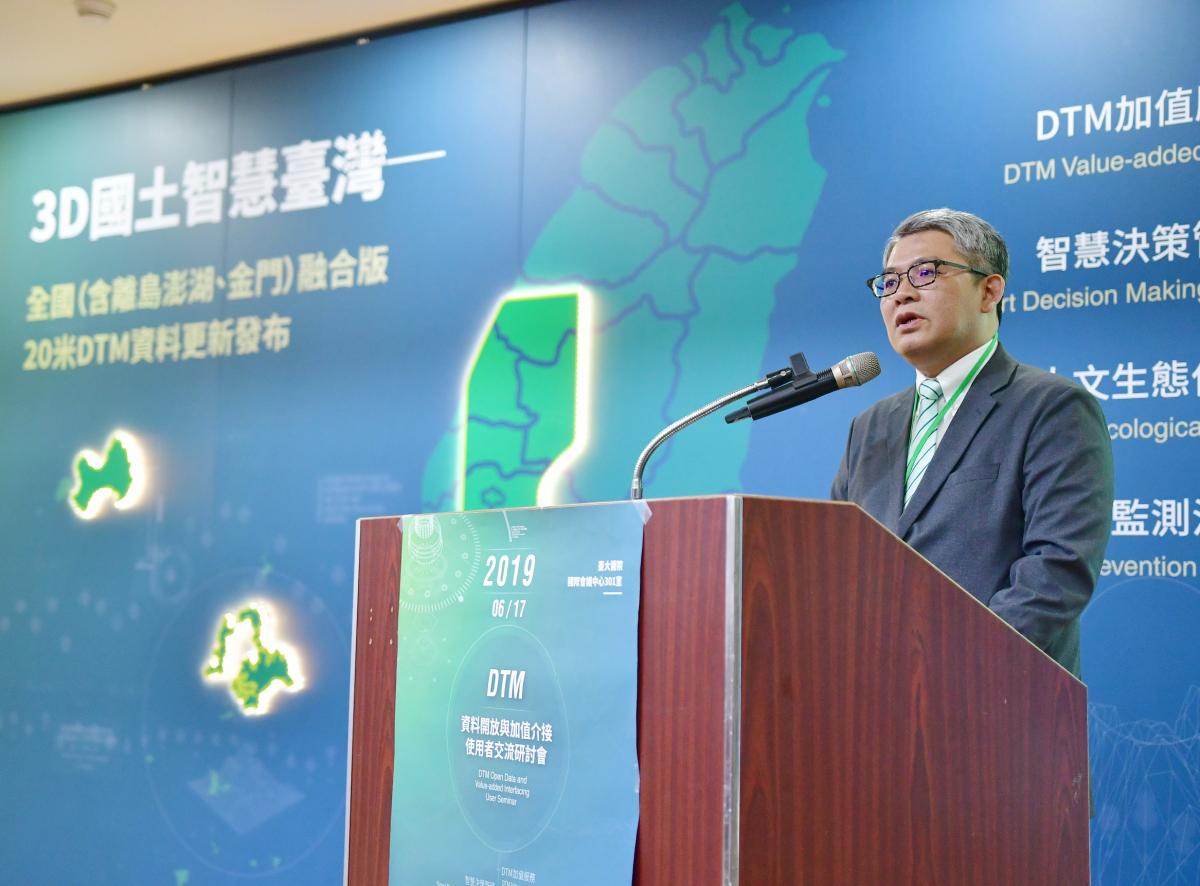 (Source: The Ministry of the Interior)
The Ministry of the Interior held the 'DTM Open Data and Value-added Interfacing User Seminar'. Deputy Interior Minister Hua Ching-Chun declared the new version of 20-meter mesh spacing Digital Terrain Model (DTM) has gone online. The new DTM database adds Penghu, Kinmen and the central and south area of Taiwan. It provides the landscape of Yushan and Taroko which users could download and make value-added applications, for example, stereograms and 3D printed models.
Hua Ching-Chun said, the Ministry of the Interior opened DTM to the public and provided 20-meter mesh spacing resolution data for free download since September, 2016. Till May this year, there are nearly 30,000 times downloads, which was widely praised by the users.
Hua Ching-Chun stressed that, the government actively enriches the National Geographic Information System, which not only provides the information needed for government decision-making, but also connects the needs of the government and the people. It is an indispensable foundation for the development of smart homeland and smart cities.
資料來源: